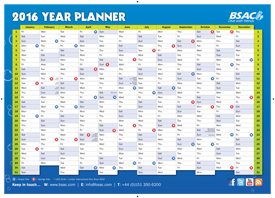 If you're planning any dives through 2016, BSAC have released this handy wall planner showing Spring and Neap tides through the year.
If you visit the BSAC website here, you can download it in A1 / A2 / A3 & A4 sized pdfs.
Remember to run any dive plan ideas past the Diving Officer when you're starting the plan and to add it to the calendar when it has been agreed and scheduled.