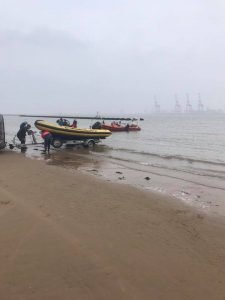 A group of nine TSAC members recently completed the BSAC Boat-Handling course over two weekends.

A full day of theory at our HQ The John Alker Club, followed the day after for six of them on The Wirral at New Brighton, with the other three completing their training last weekend in fine weather.

Great in-house training on our own boats from TSAC Instructors Steve Bettison, Dave Godson and Phil Makin. What follows next is the Chart-work and Position Fixing course that is being planned for the next few weeks.
That's about 58 boat-handlers we have in the club now. Boat-handling is just one of the many BSAC Skill-Development courses we can deliver in-house of a club with over 20 instructors.
#clublife